We have a world within and a world without. We are largely engaged in the world outside but the world within is important for human growth. Most of our life we are operating at a mental level and our reactions and actions are direct manifestations of our thought. The Inner Startup sets into motion an exploration of our world inside-out to energise our lives resulting in new and everlasting level of consciousness in the midst of a busy crowded world.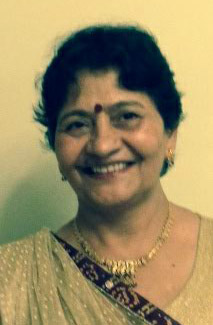 SAROJ MODI
Founder
Saroj Modi has over 30 years of experience in integrated healing therapies. She practices Homeopathy, Naturopathy, Yoga, Accupressure, Magnet Therapy, Reiki, Pranic Healing, Psycho Therapy and EFT (Emotional Freedom Technique).
Over the years Saroj has earnestly practiced and applied various facets of the Holistic Sciences. She has integrated diverse alternative methods of treatment to maxmise the benefits for her patients. She has been treating patients suffering from ailments like Asthma, Anxiety, Cancer, Cervical problem, Migraine, Back problems, Obesity, High BP etc.
Saroj has worked with mentally challenged children and has also created her own techniques for treating children with special needs and ADHD. Adding on to her work for children she has also conducted specific courses in Delhi and Goa for eye-sight improvement and memory development using yogic techniques.
She has conducted Self Management of Excessive Tension and work efficiency programs through Yoga for various Government and Public Sector Enterprises including IOC, BP, NTPC, CPWD. She undertook a special program for employees of Kaya Skin Clinic on 'being positive'. She regularly lectures on Yoga for Health and has conducted Acupressure workshops for institutes like Bharat Vikas Parishad, Adhyatma Sadhna Kendra in Delhi. She was a special invitee to Wonkwang University, South Korea to give lecture on Yoga. In the past, she was also incharge of Indian Navy homeopathy dispensary in New Delhi.
She has also been the Yoga advisor to the ex President of India, Late Dr R Venkatraman.
Saroj has been trained in Yoga Therapy at the Swami Vivekananda Yoga Anusandhana Samsthana, Bangalore under the guidance of Dr H R Nagendra, Yoga Advisor to India's Prime Minister, Narendra Modi.
Wife of a retired Indian Navy Commander, she has travelled extensively across the world. She loves to read books on health and spirituality.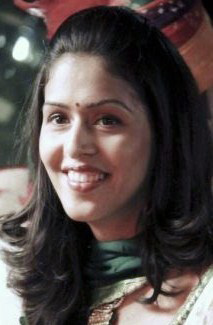 ANSHU DAGA
Founder
Anshu has keen interest in performing arts. She has trained in Forum Theatre by well-known Artistic Director, Adrian Jackson in London. She has also undertaken intensive training programs in 'Therapeutic Movement', acting and stagecraft and programs on Mindfulness with Monastics from the Zen tradition of Thich Nhat Hanh. Currently she is undergoing a qualification program on 'Theatre of the Oppressed', under Barbara Santos, Kuringa, Berlin, where she has successfully completed the first contact program. Director Augusto Boal's "Theatre of the Oppressed" is a school of theatre-making, which offers theatre as a tool for liberation and empowerment. Anshu has also been trained in 'Interactive Techniques for Instructor -Led Training' by Sivasailam "Thiagi" Thiagarajan, who is acknowledged as the world's foremost authority on interactive learning.
Anshu specializes in facilitating programs using the 'language of theatre' – words, movement, gestures, dance, mindfulness towards creating healthy corporate communities. She has conducted workshops for several corporates and educational institutes. She is a member of the International Association of Facilitators.
She also undertakes workshops for children on stimulating creativity and awareness by experiencing connections between mind, body and emotions.
In the past Anshu worked for over 14 years in the corporate sector as a creative and strategic communications specialist. She has a wide exposure to working across sectors, including Financial Services, FMCG, Healthcare, Automobile, Fashion, Entertainment and Hospitality. Her work involved advising leadership positions on communication strategies in sync with the overall corporate vision and objectives.
Bringing together mindfulness, theatre, and experiences of the cubicle, her mission is to build happy and harmonious communities.